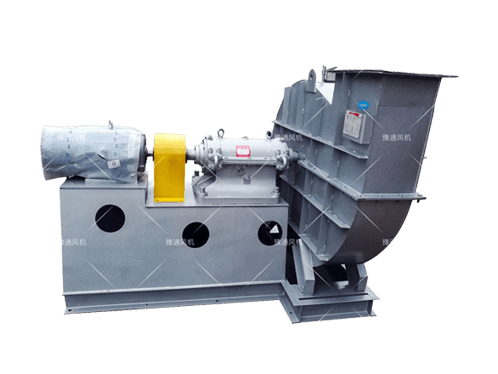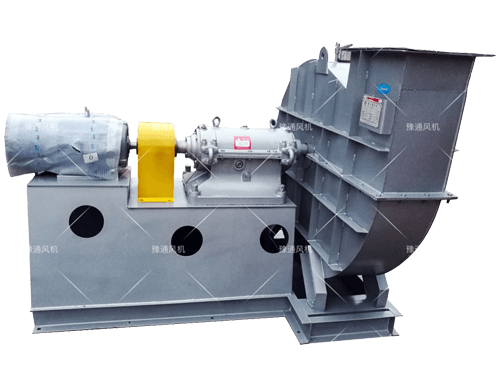 G/Y6-51 Centrifugal Forced Draft Fan/Induced Draft Fan for Boilers
G/Y6-51 Centrifugal Forced Draft Fan/Induced Draft Fan for Boilers are mainly used in air drafting and inducing systems in 2t/h- 670t/h steam boilers for power plants. It also meets the high pressure parameters required for fluidized bed boilers. This series of fans can also be used in dust removal, mining ventilation and general ventilation system.
Get Price
Send Messages
Product Description
The medium conveyed by G5-51 Centrifugal Forced Draft Fan is air while that by Y5-51 Centrifugal Forced Draft Fan is flue gas or gas containing impurities and particles. It can be used for more than four years if impurity is less than 200mg/m3, otherwise the service life will be relatively shortened. The medium temperature cannot exceed 250°C.
Key Advantages:
1. This series of fans adopts advanced proprietary technologies such as high-strength wear-resistant impellers, leakage-proof bearing boxes, and articulated axial air dampers.
2. Wide range of high-efficiency operating conditions, intensive arrangement of fan numbers, and thus easy selection of high-efficiency working conditions.
3. Adopting adjustable air inlet. When the fan is installed, the axial and radial clearances of the air inlet and the impeller are adjusted.
4. High-strength wear-resistant impeller. The impeller adopts backward single plate blades, greatly prolonging the fan service life thanks to its little air flow impact, good stablility, non-easy motor overloading. This type of fans have high pressure coefficient, low peripheral speed, and low noise, so it has good practicality.
5. Leakage-proof bearing box. A lap-type oil-stripping ring is used to throw the oil brought by bearing rotated at high speed onto the inner wall of the bearing box and then back to the oil pool. In addition to facilitating overhaul and preventing friction, the semi-open type aluminum oil seal can increase the resistance in the axial direction and bring some thin oil back to the oil pool; the graphite outside is to block a small amount of thin oil; the upper part of the bearing box is provided with a vent plug, which reduces the micro-positive pressure in the bearing box, avoids oil leakage, and has good dust-proof performance.
6. Articulated axial air damper. Both pivot and adjusting rod of the air damper are provided with a joint bearing to avoid any "dead" point during the operation and adjustment process, thus ensuring flexible, labor-saving, safe and reliable adjustment of the air damper and non-overloading of the actuator.
7. The fan has integral type or assembled type
The drive unit, motor and coupling cover of G/Y5-51 fans with No.16 D and below have been assembled onto an integrated base before leaving the factory; the casing, air inlet and air damper are another set of components: for fans with small models, they will be assembled into two parts; for fans with big models, they will be disassembled into several parts for easier transporatation and installation.
8. With overhanging support structure and convenient layout, this fan is directly driven by motor, whose even torque transmission and lower vibration makes fan opeartion more reliable.
9. The fan is easy to install and overhaul. The fan has two complete base chassis and transmission group. The chassis can be divided horizontally or vertically for easy assembly and disassembly. The rotor can be lifted vertically. The fan can also be dismantalled and installed axially if only the impeller is to be replaced.
Specification:
Item name

G/Y6-51 Centrifugal Forced Draft Fan/Induced Draft Fan for Boilers

Parts details

Impeller diameter

800~2950

mm

Speed of main shaft

480~1450

r/min

Pressure range

955~9460

Pa

Flow range

11000~667000

m³/h

Structure

Blade structure

Backward

Impeller support

Single support/Double support

Drivetrain

D/F

Assignable

Lubrication

Oil bath lubrication / grease lubrication

Assignable

Bearing cooling

Circulation water cooling/air cooling

Circulation oil cooling

System
configuration

Motor

Anhui Wannan, Lu'an Jianghuai, Henan Yutong, Jiamusi, Nanyang Explosion Proof, Siemens

Impeller, air inlet, blower casing, air damper

Carbon steel

Customizable

Main shaft

High strength carbon structure

Bearing

FAG, SKF, ZWZ, C&U,YLC…

Bearing box

Casting iron

Drivetrain

Coupling

Assignable

Foundation bolt

Carbon steel

Optional
parts

System base frame, Protective screening, Silencer, Inlet& outlet pipeline compensator, Inlet& outlet flange, Air damper, Electric actuator, Shock isolator, Diaphragm coupling, Fluid coupling, Motor rain cover, Temperature sensor, Vibrating sensor, Soft starter, Variable-frequency drive, Special motor, System monitoring &control instrument, Lubrication system and High-level oil tank.
Applications:
They are applicable to normal temperature and hot gas, clean and dusty gas, powder materials and tiny granules. They can apply into boilers, dust removal, de-nitration and desulfurization, cement, metallurgy, power generation, gas and material handling, smoke exhausting. It can also be customized according to special industries.
Inquiry
Get Price And Support
Please feel free to inquire us in the form below.