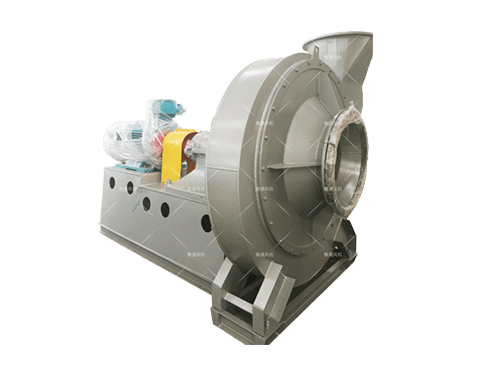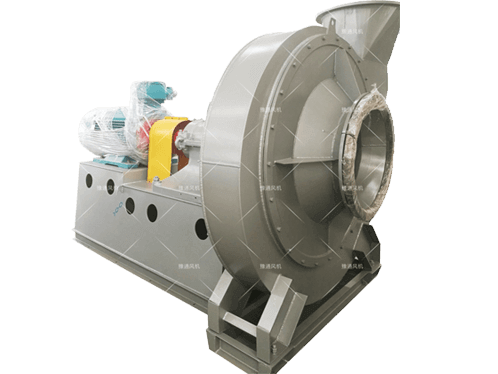 1~75t/h GG/GY Centrifugal Fan and Induced Draft Fan for Industrial Boilers
GG/GY Series Centrifugal Fans and Induced Draft Fan for Industrial Boilers are specially designed and optimized for 1-75t/h industrial boilers based on the use condition of China's thermoelectric industry. Their performance fully meets the requirements of various boilers and national rules regarding environmental protection and pollution control.
Get Price
Send Messages
Product Description
1. Impeller — Impellers of GG/GY Series Induced Draft Fan are made of Q345 (16Mn) steel plates. The arc conical wheel cover has 12-28 blades, which ensures the ideal aerodynamic performance of the fan and high efficiency of high pressure fans; after passing static and dynamic balance correction and overspeed test, impellers enjoy stable and reliable operation.
2. Air inlet –Being made into a convergent streamlined integrated structure, the air inlet is fixed to the side plate or cover plate flange of the fan casing with screws. And the screw connecting place is sealed by asbestos cords for air sealing.
4. Air damper- This series of fans are equipped with air dampers. Based on users' requirements, air dampers can be equipped for small centrifugal ventilations fans to adjust the air inlet direction and pipe performance to ensure blowers' high-efficiency running. The air damper can be adjusted from fully closed to fully closed based on the signs and positioning plate.
5. Driving mode - This series of fans adopts bearing box D driving mode. The bearing box should use the oil for L-AN46 full loss system for lubrication. The oil amount should be based on oil indicator. The bearing box contains no oil when leaving factory; molybdenum disulfide high temperature lubrication oil has to be added into the bearing box before installation and running of induced draft fans. Lubrication oil has to be replaced every 3 to 5 months. If the smoke temperature "t" is no less than 180 °C, a water cooling bearing box can be added to ensure blowers' smooth operation and service life.
Specification:
Item name

1~75t/h GG/GY Centrifugal Fan and Induced Draft Fan for Industrial Boilers

Parts details

Impeller diameter

450~2000

mm

Speed of main shaft

960~2900

r/min

Pressure range

1258~4235

Pa

Flow range

2775~320610

m³/h

Structure

Blade structure

Forward/Backward

Impeller support

Double support/ Single support

Drivetrain

A/D

Assignable

Lubrication

Oil bath lubrication / grease lubrication

Assignable

Bearing cooling

Circulation water cooling/air cooling

Circulation oil cooling

System
configuration

Motor

Anhui Wannan, Lu'an Jianghuai, Henan Yutong, Jiamusi, Nanyang Explosion Proof, Siemens

Impeller, air inlet, blower casing, air damper

Carbon steel

Customizable

Main shaft

High strength carbon structure

Bearing

FAG, SKF, ZWZ, C&U,YLC…

Bearing box

Casting iron

Drivetrain

Coupling/motor

Assignable

Foundation bolt

Carbon steel

Optional
parts

System base frame, Protective screening, Silencer, Inlet& outlet pipeline compensator, Inlet& outlet flange, Air damper, Electric actuator, Shock isolator, Diaphragm coupling, Fluid coupling, Motor rain cover, Temperature sensor, Vibrating sensor, Soft starter, Variable-frequency drive, Special motor, System monitoring &control instrument, Lubrication system and High-level oil tank.
Applications:
They are applicable to normal temperature and hot gas, clean and dusty gas, powder materials and tiny granules. They can apply into boilers, dust removal, de-nitration and desulfurization, cement, metallurgy, power generation, gas and material handling, smoke exhausting. It can also be customized according to special industries.
Inquiry
Get Price And Support
Please feel free to inquire us in the form below.